New Investments through the Racial Equity Capital Fund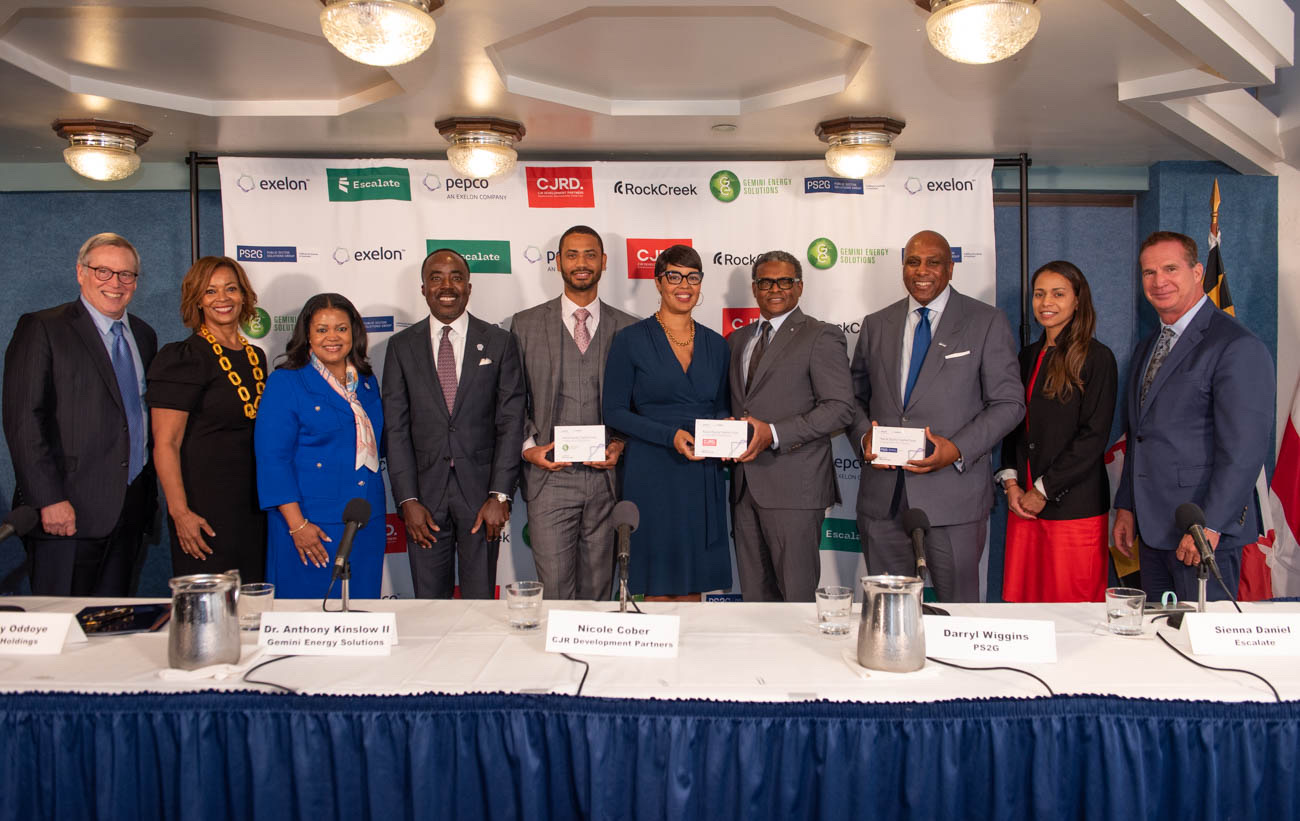 RockCreek and PEPCO announced $2.7 million in investments through the Racial Equity Capital Fund (RECF) in four local, minority-owned companies driving innovation in energy, IT, workforce development, and real estate:
• $1 million equity investment in Gemini Energy Solutions
• $600,000 debt investment in Public Sector Solutions Group (PS2G)
• $600,000 debt investment CJR Development Partners, LC
• $500,000 equity investment Escalate
In 2022, Exelon, Pepco's parent company, launched the RECF in partnership with RockCreek, one of the world's largest diverse-owned global investment firms, which has invested more than $8.4 billion in diverse firms over the last two decades. The RECF expands capital access to diverse businesses so they can create more jobs, grow their companies and reinvest in their neighborhoods and communities.
Gemini Energy Solutions is a Black-owned and led energy audit and cleantech company that strives to equitably scale energy efficiency to often overlooked small businesses and communities. Gemini uses 'clean energy hubs' that serve as revenue generating microgrids that includes rooftop and carport solar panels, electric vehicle chargers and HVAC and lighting solutions. The organization is currently working to connect businesses and churches in under-resourced communities with green energy solutions.
Public Sector Solutions Group (PS2G) is a technology driven Black-owned company providing IT consulting services and innovative solutions to state and local government partners. The PS2G team helps clients achieve their performance goals while ensuring audit compliance and reporting for federally funded agencies. PS2G also trains residents in the District and Maryland in cybersecurity and information technology through the Walter Reed IT Infrastructure Academy and in partnership with Exelon and Pepco.
CJR Development Partners, LC is a minority, woman-owned small business firm dedicated to building strong communities and businesses. The CJR development team advises on public private partnerships and specializes in creating mixed use developments and affordable housing communities. They also help build strong businesses by providing solutions for their clients' branding, contract management and human resources needs, as well as training services to build strong employee teams.
Escalate is a workforce development platform that brings together educational and artificial intelligence resources to improve retention of frontline workers. Based in Silver Spring, Md. Escalate is a majority Black and woman-owned company. The company's unique platform provides support for frontline workers to drive retention and positive work environments.
The RECF makes investments through debt and equity financing for minority-owned businesses throughout Exelon's service areas over the next three years. Exelon's six utilities—Atlantic City Electric, BGE, ComEd, Delmarva Power, PECO and Pepco—and the Exelon Foundation contributed to the fund, and funding is done at Exelon's own expense.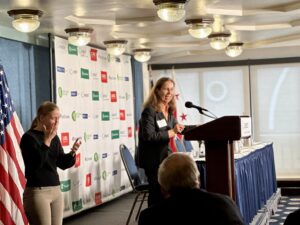 RockCreek, which manages the fund, is also focused on expanding the pool of applicants and growing the fund's capital for deployment through partnerships with minority-owned lending institutions, community banks, and chambers of commerce to source originations and provide additional investment and lending opportunities.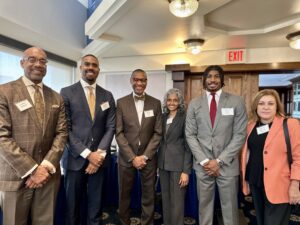 New RECF applications are accepted on a rolling basis. Interested businesses may apply online or email RECFInquiries@therockcreekgroup.com for more information.