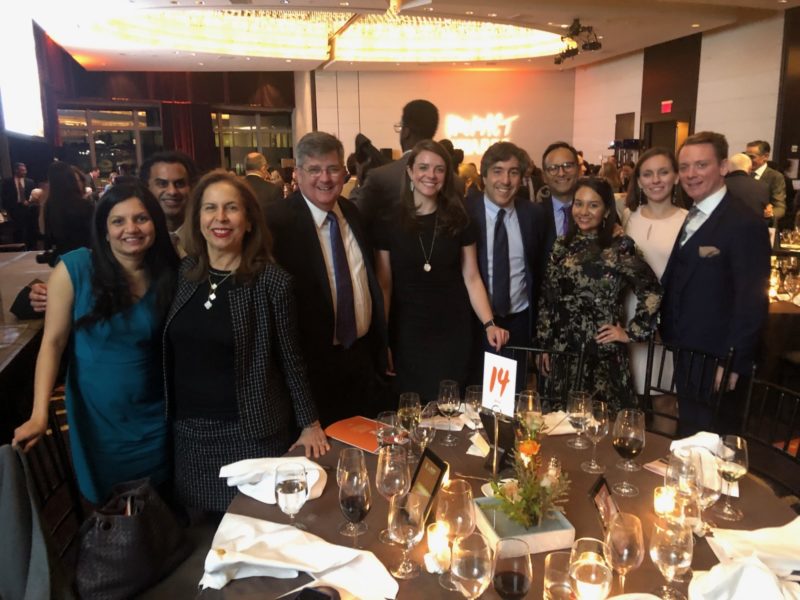 On November 14, RockCreek team members attended the CARE 2018 IMPACT Awards Dinner at the Mandarin Oriental in New York City.  CARE is an international non-profit public charity that provides emergency relief and long-term aid to women, girls, and others in need. Wednesday's awards dinner honored several guests as champions for women and girls and as global leaders of change.  The awardees included: Glenn Hutchins, Chairman of North Island and Co-Founder of Silver Lake; Adena Friedman, President and CEO of Nasdaq; Dina Powell, Partner at Goldman Sachs; and Iman, Founder and CEO of Iman Cosmetics.  
From food security in Eastern Europe to medical aid in the Pacific Islands, CARE provides various forms of relief around the world. The organization focuses its efforts on gender equality, carrying out solutions that empower women and girls. CARE's projects also target climate change, education, and economic development among other sectors on a global scale.
RockCreek is committed to the mission of CARE and similar organizations, including the Ford Foundation, the YWCA, and Robert F. Kennedy Human Rights. Every year, our internship programs brings in students and young people from a wide range of cultural and socio-economic backgrounds. RockCreek is proud to continue its impactful work with individuals and families locally and worldwide.